21.09.2017
Montréal (Québec), September 21, 2017 – As the NHL preseason gets into full swing, Cossette releases its latest ad campaign for Loto-Québec's Mise-o-jeu Pool—a hockey pool that could help you win big!
Available on Espacejeux, Loto-Québec's online gaming platform, this annual pool has a salary cap. Each player is rated on a scale from 1 to 10, and participants must respect a ceiling of 120 points to build their 16-player team (10 forwards, 4 defencemen and 2 goalies). Participants can then make up to 10 trades during the season. The "pooler" who accumulates the most points by the end of the season wins the guaranteed minimum jackpot of $125,000.
"There aren't very many hockey pools with prizes as attractive as these. We're confident that fans of hockey pools will have a lot of fun playing the Mise-o-jeu Pool, and following their performance throughout the year," said Louis Beaudet, Director, Sports Betting and Entertainment at Loto-Québec.
"Québec hockey fans are renowned for their passion. The spots we've created were therefore inspired by the fervour, dedication and intensity the "poolers" show right from the start of the season," said Antoine Bécotte, Chief Creative Officer at Cossette.
As part of this campaign, Cossette produced two spots that will appear on TV and online, as well as web banners, print ads, and signage for Place Bell, the new home of the Laval Rocket.
Internet users can register for the pool starting now and will have until October 13 at 7:00 p.m. to tweak their choices.
The Mise-o-jeu Pool is also available in a weekly version.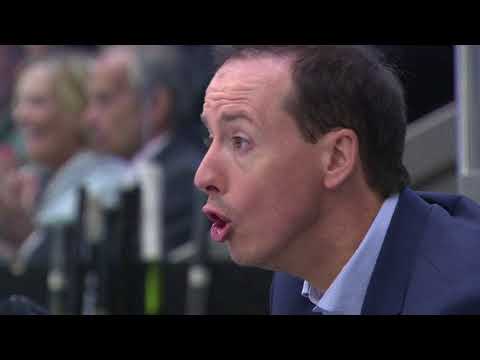 Credits
Client – Loto-Québec
Agency – Cossette
Media agency – Cossette Media
Production house – 4Zero1
Director – Mathieu Grimard
Recording studio – Apollo Studios
About Cossette
Cossette is a fully integrated marketing communications agency offering a complete range of cutting-edge communications services. Cossette is a community of specialized talents, a unique gathering of expertise and creativity that builds strong brands for its clients and maintains a dialogue with consumers.
Cossette was named Agency of the Year by Strategy magazine, is a Platinum-level Aon Hewitt Best Employer, and is on Advertising Age magazine's list of Best Places to Work. The agency has offices in Halifax, Québec City, Montréal, Toronto, Vancouver and Chicago, and has been making strides to become a major player amongst global agencies. To learn more, visit cossette.com.
-30-
For more information:
Roxanne Chaudier
514 827-8315
Roxanne.chaudier@cossette.com