01.12.2017
Gaz Métro is taking a major step forward with the unveiling of its new name and brand identity, created in conjunction with Cossette.
This was a logical next move to reflect the evolution and ambitions of the company, which has diversified its energy portfolio in the past decade by building on its primary role of natural gas distributor in Québec to become a company heavily invested in new, renewable energy both in Québec and in the U.S.
"Énergir expresses what we do, which is produce and distribute various types of energy and promote the development of groundbreaking projects and energy-efficiency solutions, to forge a more sustainable future," noted Valérie Sapin, Director of Marketing and Innovation at Énergir.
This new positioning required a strong modern identity that evokes action, an element at the company's core. "We imagined a verb, born out of the melding of energize and pioneer. This new name expresses Énergir's desire to see energy differently and to be part of a progressive movement," said Florence Girod, Chief Strategy Officer at Cossette.
To create this new identity, the agency was inspired by the company's progress, vision and ambitions. "Our whole team felt privileged to take part in this extensive project. Énergir quickly became the clear choice for all of us, and inspired a forward-looking brand identity that reflects what the company has become today," Ms. Girod added.
Gaz Métro has thus become Énergir, a name that's a better fit today, with a bold yet inclusive logo in two shades of blue that ensure continuity with the company's previous identity.
To spread the word about the company's new name, Cossette has devised a massive integrated campaign that includes TV, movie, online and radio spots; ads in print and digital media; signage and wraps in metro stations; digital banners; content pieces; and ads in sports centres.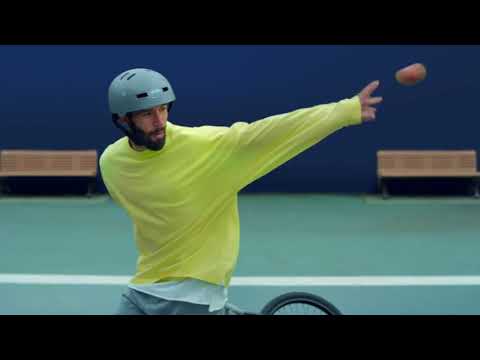 Credits
Advertiser: Énergir (Gaz Métro)
Agency: Cossette
Media agency: Cossette Media
Production house: 4XERO1
Motion Design: Champagne Club Sandwich
Music: Lab Urbain
Sound mixing: Apollo Studios
Photos: L'Éloi
About Énergir
With more than $7 billion in assets, Énergir is a diversified Quebec-based energy company, whose mission is to meet the energy needs of its 520 000 customers and the communities it serves in an increasingly sustainable way. In Québec, Énergir is the leading natural gas distribution company and also produces, through its subsidiaries, electricity from wind power. In the United States, through its subsidiaries, the company operates in fifteen states where it produces electricity from hydraulic, wind and solar sources and distributes liquefied natural gas, in addition to being the leading electricity distributor and the sole natural gas distributor in Vermont. Énergir values energy efficiency and invests both resources and efforts in innovative energy projects such as renewable natural gas and liquefied and compressed natural gas. Through its subsidiaries, it also provides a variety of energy services. Énergir strives to become the partner of choice for those striving toward a better energy future.
About Cossette
Cossette is a fully integrated marketing communications agency that offers a complete range of cutting-edge communications services. It's a community of talents, a unique gathering of expertise and creativity that builds strong brands for its clients and maintains a dialogue with consumers.
Cossette was named Agency of the Year by Strategy magazine in both 2016 and 2017. The agency currently has offices in Halifax, Québec City, Montréal, Toronto and Vancouver, and has been making strides to become a major player in the global advertising community. To learn more, visit cossette.com.
– 30 –
For more information:
Roxanne Chaudier
514 827-8315
roxanne.chaudier@cossette.com