10.10.2018
Liberté unveils its new Skyr yogourt in an integrated campaign created by Cossette. Skyr is Icelandic in origin and has a rich, creamy texture similar to Greek yogourt, but with less sugar and more protein (19 g of protein per portion in the plain variety) to cater to the needs of Canadians seeking healthier food options.
As Liberté is the first major yogourt brand in Canada to launch a skyr, the integrated campaign aimed to familiarize consumers with the product and what makes it unique, while also inviting people to try it for themselves.
In keeping with the multiple award-winning The Taste Liberté brand platform, the campaign highlights the attractive and delicious aspect of the product. The new yogourt was inspired by Iceland, which became the point of departure to build the product's visual universe. The backdrop is thus sprinkled with captivating landscapes and punctuated with Icelandic terms.
The launch campaign includes TV spots, digital banners, takeovers, as well as pre-roll and social media ads. On the product website, Liberté's taste obsession is at the forefront with Flavour Bombs featuring dishes created with plain skyr. They're a feast for the senses—gustatory as well as visual—and appear on social media, especially Instagram Stories in order to speak to and inspire lovers of good food.
To add a unique touch to the range of Liberté products, Stand MTL created packaging that reflects the product's simplicity and authenticity, while standing out from traditional industry tropes. The glacier blue background, the simple structure and original illustrations convey the beauty and natural aspect of Nordic design. The packaging platform is perfectly in line with the visual overhaul that Liberté began with the introduction of new organic yogourts in spring 2018.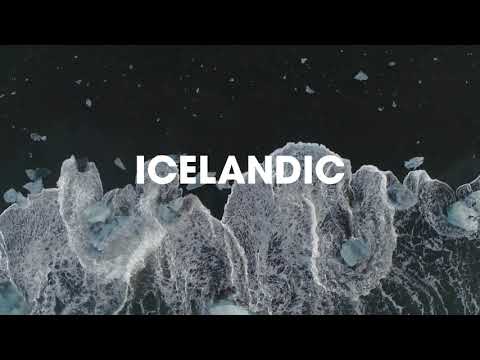 Credits
Advertiser: General Mills (Liberté)—Frédérique Delagrave, Jenny Chiasson and Marie-Michèle Lessard
Agency: Cossette
Strategy: Simon Bédard
Creative: Geneviève Jannelle, Kimberley Neill, Julie Gélinas and Antoine Cayouette
Product: Jean-Hugo Filion and Jacob Côté
Media agency: Cossette Media
Media: Tania Stiperski, Annie-Claude Lemay and Amélie Pelletier
Production house: Lepackshot.com
Director: Etienne Proulx
Studio producer: Marie-José Bourassa
Food styling: Heidi Bronstein
Post-production: MELS
Music and sound: Cult Nation
Photography: Les Garçons
PR: Veritas
Packaging: Stand MTL
About Cossette
Cossette is a fully integrated marketing communications agency. It's a community of 700 creative humans who help people and brands connect in meaningful ways.
Cossette was named Agency of the Year in Canada in 2016 and 2017. It currently has offices in Halifax, Québec City, Montréal, Toronto and Vancouver, and has been making strides to become a major player in the global advertising community. To learn more, visit cossette.com.
– 30 –
For more information:
Roxanne Chaudier