13.12.2017
In their latest tongue-in-cheek collaboration, creative agency Cossette and the Egg Farmers of Canada introduce a groundbreaking innovation in breakfast food: Weekday Eggs.
For many Canadians, eggs are perceived as a weekend-only breakfast food that takes time to prepare. To challenge this belief, Cossette chose a humorous approach and developed a campaign around the launch of a new "innovation" in eggs.
"Weekday Eggs demonstrate just how fast and easy a nutritious breakfast can be with the motto ʽquick eggs, for quick mornings,'" said Peter Ignazi, Chief Creative Officer at Cossette.
Consumers are encouraged to rethink their weekday breakfast choices through a TV spot, online and social videos, as well as digital banners and in-store creative.
In partnership with Citizen Relations, the campaign went one step further by creating stunts in Montreal and Toronto. Early risers were offered a free sample of these new Weekday Eggs at a branded food truck parked near busy urban intersections. In the end it was pretty unanimous: eggs can be an everyday thing.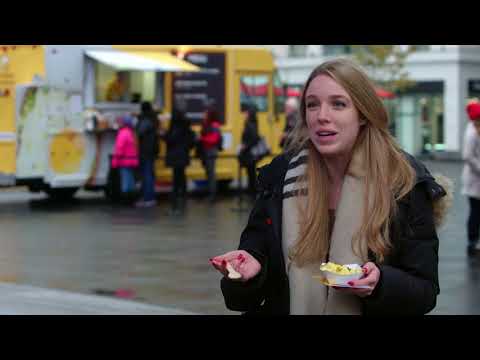 About Cossette
Cossette is a fully integrated marketing communications agency that offers a complete range of cutting-edge communications services. It's a community of talents, a unique gathering of expertise and creativity that builds strong brands for its clients and maintains a dialogue with consumers.
Cossette was named Agency of the Year by Strategy magazine in 2016 and 2017. The agency currently has offices in Halifax, Québec City, Montréal, Toronto and Vancouver, and has been making strides to become a major player in the global advertising community. To learn more, please visit cossette.com.
-30-
For more information:
Roxanne Chaudier
514 827-8315
roxanne.chaudier@cossette.com