26.01.2018
To mark its 35th anniversary, Handicap International has just unveiled the new name and logo of its global network. Communication agency Cossette is behind the association's new brand identity—Humanity & Inclusion, a name that better reflects its values and its mission—and a strong, resonant logo. A global campaign across multiple platforms will accompany the identity's rollout in eight countries.
Humanity & Inclusion (hereafter HI) is an independent and impartial international aid organization that works with people with disabilities and vulnerable populations in situations of poverty, exclusion, conflict and disaster.
New identity
Two key factors motivated the name change—the desire to express HI's values and mission more clearly, now that its mission goes far beyond people with disabilities, and the negative connotations surrounding the word "handicap" in English, which is off-putting to certain audiences.
The new name of HI's international network is based on a virtue the organization holds dear: humanity, which is reflected by a caring and empathetic approach that involves working closely with the people they help and respecting their individuality. This name also communicates a core value that has driven the association for 35 years—the inclusion of people living with a disability and/or in a vulnerable situation, who are often overlooked and ignored.
"The word 'inclusion' is not yet part of people's everyday language, and we hope to foster a deeper understanding of it with the largest possible audience," explained Sylvain Ogier, Director of Communications and Fundraising at HI. "Above all, it's the opposite of exclusion. It means making sure everyone has a place in the community, and that their individuality is respected, given that differences enrich our societies."
The HI logo, for the first time in its history, will include a powerful emblem, a hand. The hand is a universally recognized symbol that transcends language and culture. It can express a friendly greeting or it can say "stop!" to prejudice.
Research and testing
For the organization's new visual identity to be widely accepted, it had to reflect HI's roots and its evolution.
Chosen after an exhaustive international call for tenders, Cossette implemented a work method based on broad consultation. The agency enlisted a team of highly qualified professionals—including over 1,000 HI employees and volunteers, and international aid experts—as well as travelling to Iraq to meet with 60 or so people inside and outside the organization.
"In speaking to the organization's various international audiences, we discovered that many people referred to it as HI. This inspired us to create the new name, which retains the same initials while imbuing it with a new meaning and embodying the organization's goals," said Barbara Jacques, Vice-President of Branding and Design at Cossette.
All name and tagline proposals were tested with HI's target audiences. "We had to ensure they were culturally and linguistically relevant, as well as having the potential to make an impact in every country where HI operates, including conflict zones," added Barbara Jacques. "We therefore tested them in 11 languages and in all 17 countries where HI is present, which proved to be a colossal undertaking."
A multi-platform global campaign
The new identity will be unveiled in a global campaign deployed across several platforms and in eight countries.
Shot on location in refugee camps on the border between Thailand and Myanmar, the campaign combines film and animation, photography and illustration, to express the trauma and the resilience of vulnerable populations touched by poverty, armed conflict, natural disasters and exclusion.
Cossette created 30, 45 and 60 sec videos that will appear on TV, online and in cinemas. The campaign also includes OOH, as well as print, online and social media ads.
Inspired by HI's new identity, the campaign uses the palm of a hand to convey a simple message: "Be a lifeline to the most vulnerable." Québec actress Pascale Bussières and Canadian artist Feist lent their voices to the French and English videos.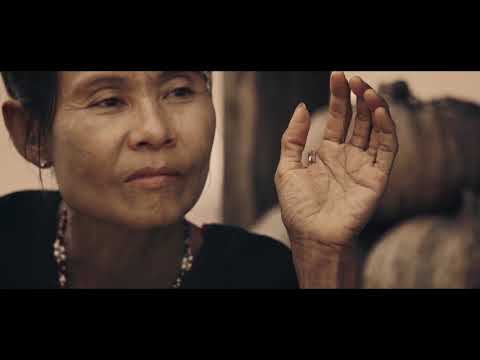 Credits
Advertiser: Humanity & Inclusion (Handicap International)
Agency: Cossette
Media agency (in Canada): Cossette Media
Production house: Morrison
Director and photographer: Olivier Staub
Editing: Normal Studio
Animation: Shed
Narration (English): Feist
Narration (French): Pascale Bussières
Sound: Apollo Studios
Research: Impact Research
About Humanity & Inclusion
Humanity & Inclusion is an independent and impartial international aid organization working in situations of poverty, exclusion, conflict and disaster, alongside people with disabilities and vulnerable populations. The organization bears witness and acts to respond to their basic needs, improve their living conditions, and promote respect for their dignity and fundamental rights.
About Cossette
Cossette is a fully integrated marketing communications agency that offers a complete range of cutting-edge communications services. It's a community of talents, a unique gathering of expertise and creativity that builds strong brands for its clients and maintains a dialogue with consumers.
Cossette was named Agency of the Year by Strategy magazine in both 2016 and 2017. The agency currently has offices in Halifax, Québec City, Montréal, Toronto and Vancouver, and has been making strides to become a major player in the global advertising community. To learn more, visit cossette.com.
– 30 –
For more information:
Roxanne Chaudier
514 827-8315
roxanne.chaudier@cossette.com