19.05.2017
On May 18, 2017, the Association of Creative Communications Agencies (A2C) paid tribute to the exceptional contribution of Pierre Delagrave, head of Cossette's Innovation Group, to the excellence and vitality of the industry by inducting him into their Hall of Fame.
Pierre Delagrave was awarded the Beacon profile, which is given to a communications professional who has inspired people with creativity and strategic thinking. "Committed to seeking out innovation, Pierre Delagrave continuously pushes the boundaries of his profession, making him a pioneer and visionary without equal. An experienced communicator with an incredible work ethic, he created several tools that are still used in the industry to this day, and demonstrated tremendous generosity towards up-and-comers," noted members of the A2C jury.
"Pierre has always been an active participant in the evolution of both the agency and the industry," said Cossette Quebec Executive Vice-President and General Manager Louis Duchesne. "This well-deserved recognition by our peers acknowledges his contribution to the development of our craft, and we are very proud of him."
Beyond Pierre Delagrave's professional achievements, Louis Duchesne also stressed his human side. "Pierre's career is undoubtedly remarkable, but his great respect and concern for the people and teams he works with are equally important. He always inspires colleagues and friends alike with his strong values."
Every year, the A2C Hall of Fame recognizes the careers of great visionaries who, each in their own way, made exceptional contributions to the excellence and vitality of the marketing communications industry in Quebec. The 2017 inductees were unanimously chosen by the A2C's board of directors. The inductees are Yves Gougoux (Builder profile), Pierre Delagrave (Beacon profile) and the late Normand Grenier (Ally profile).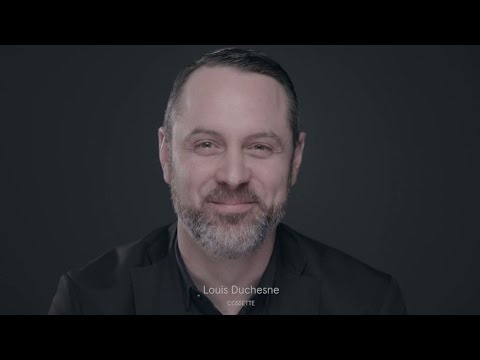 - 30 -
For more information:
Roxanne Chaudier
514 985-8255
roxanne.chaudier@cossette.com