02.10.2017
Actor Ryan Reynolds joins the fight in the new SickKids VS: Join Us spot developed by Cossette for SickKids Foundation, kicking off the next wave of the award-winning #SickKidsVS campaign.
Ryan Reynolds came to Toronto of his own initiative and starred in this video because he wants to help build awareness for #SickKidsVS and children's health. He was joined by approximately 300 SickKids staff members who volunteered their time to take part in the shoot.
The spot made its broadcast debut during the season premiere of Survivor on Global TV in Canada. It will also be promoted online and on social media. On Ryan Reynolds' Instagram account (@VancityReynolds) alone, it topped 1M views in about 12 hours.
Later this Fall, SickKids Foundation will launch its fundraising campaign to build a new SickKids Hospital, the largest healthcare fundraising campaign in Canadian history. Because there are a lot of battles left to fight. Because it is going to take all of us. We are asking everyone to join us at fundthefight.ca.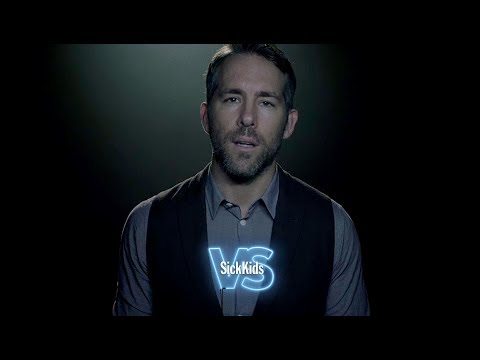 About Cossette
Cossette is a fully integrated marketing communications agency that offers a full range of avant-garde communications services. Cossette is a community of talents, a unique gathering of expertise and creativity that builds strong brands for its clients and maintains a dialogue with consumers.
Cossette has been named Agency of the Year by Strategy magazine and listed as a platinum employer by Aon Hewitt. It is also one of Advertising Age's Best Places to Work. The agency currently has offices in Halifax, Québec, Montréal, Toronto, Vancouver and Chicago, and strives to become a major player in the global advertising community. For more information, please visit cossette.com.
-30-
For more information:
Roxanne Chaudier
514 827-8315
roxanne.chaudier@cossette.com