20.04.2018
When you ask a mom what she wants for Mother's Day, she may say flowers, chocolates or brunch, but when you ask a SickKids mom, she only wants one thing: a healthy child.
With Mother's Day around the corner, Cossette and SickKids have teamed up to release the newest SickKids VS: Nothing campaign, which shines a light on the simple fact that when you have a child suffering from critical illness, nothing matters more than their health.
"When you are a parent caring for a very sick child – everything else in life becomes inconsequential. It's hard to imagine worrying about what you'd like for Mother's Day. We wanted to give a voice to the SickKids moms coping with this devastating circumstance and at the same time encourage other moms to think about asking for a gift that could lessen a SickKids mom's burden," said Lori Davison, Vice President, Brand Strategy & Communications, SickKids Foundation.
The spot features five mothers of children being treated at SickKids and was inspired by their real-life heart-wrenching experiences.
"We wanted to continue to tell the stories of these unsung heroes in our communities and help people better understand what they go through every day. The VS platform features real children, parents and people, who are fighting every day," said Peter Ignazi, Global Chief Creative Officer, Cossette.
Last year's SickKids VS: MomStrong video showed that moms are often the pillars of strength for their children but of course, they're also human. This campaign showcases how selfless SickKids moms are and how you can make a difference in the lives of families - by making a donation online through the Get Better Gifts program.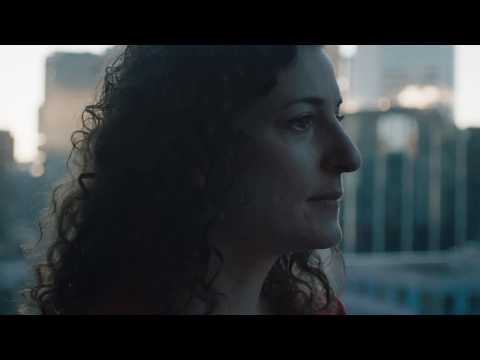 Each of the SickKids moms featured in the video are available for interviews. Behind-the-scenes photography from the video shoot is also available.
Credits
Client: SickKids Foundation
Agency: Cossette
Media Agency: OMD
About SickKids Foundation
The Hospital for Sick Children (SickKids), affiliated with the University of Toronto, is Canada's most research-intensive hospital and the largest centre dedicated to improving children's health in the country. As innovators in child health, SickKids improves the health of children by integrating care, research and teaching.
About Cossette
Cossette is a fully integrated marketing communications agency that offers a complete range of cutting-edge communications services. It's a community of talents, a unique gathering of expertise and creativity that builds strong brands for its clients and maintains a dialogue with consumers.
Cossette was named Agency of the Year by Strategy magazine in 2016 and 2017. The agency currently has offices in Halifax, Québec City, Montréal, Toronto and Vancouver, and has been making strides to become a major player in the global advertising community. To learn more, please visit cossette.com.
-30-
For more information:
Tanya Black
416-666-5352